Its 103 years since the start of the first world war (1914), and close to 80 years since the start of the second world war (1939).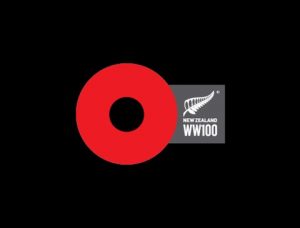 Very few veterans will be taking part in the parades that fought in the second world war, however many of  the other conflicts will have veterans participating. Here are the times for the services out West and the cenotaph (Auckland War Memorial Museum) in Central Auckland, should you wish to attend any of the services and remember those that served our country in the various conflicts that have plagued and continue to plague our world -We Shall Remember Them.
In a separate story , a short story about the Secretaries father, Jack Riddell, who lived in Te Atatu South for 49 years  and won the military medal.
WEST AUCKLAND
Avondale Anzac Day Parade & Service
Parade assembly: 9.30am outside Avondale RSA Clubrooms, 7 Layard St
Parade commences: 9.40am
Service: 10am at St Ninians Memorial, corner Great North Rd and St Georges Rd, Avondale
Road closure details: 9.40am-10.30am – Layard St; Rosebank Rd; Great North Rd; Crayford St West
Contact: John Weller 021 781 110
On the day contact: Helen Fraser 027 288 9136
Henderson Anzac Day Civic Parade & Service
Parade commences: 11.15am Fire Station, Railside Ave
Service: 11.30am at Henderson RSA
Road closure details: 9am-1pm – Railside Ave (between Edsel St and Cranwell St)
Contact: Henderson RSA 09 838 9012
Hobsonville Anzac Day Parade & Service
Parade assembly: 10.15am Hobsonville School
Parade commences: 10.30am
Service: 11am at Hobsonville RSA
Road closure details: 7am-1pm – SH18 Hobsonville Rd (from Marina View Dr to Brighams Creek Rd)
Contact: Hobsonville RSA 09 416 7227
Laingholm Anzac Day Community Service
Service: 10.30am at flagpole outside Community Hall, Victory Rd, Laingholm
Other details: Refreshments will be held at the community hall
Contact: Graeme Booth 021 764 741
New Lynn Anzac Day Parade & Service
Parade assembly: behind McDonalds in Memorial Square
Parade commences: 8.50am
Service: 9.30am at Memorial Square, New Lynn
Road closure details: 9am-11am – Great North Rd to Veronica St; Memorial Dr; Totara Ave
Contact: George Clark 027 664 4681
Piha Anzac Day Parade & Service
Parade assembly: Piha RSA
Parade commences: 1.50pm marching from Beach Valley to Marine Parade, finish at Lion Rock
Service: 2pm at Marine Parade (Lion Rock), Piha
Contact: Piha RSA 09 812 8138
Swanson Anzac Day Parade & Service
Parade assembly: 8.45am Swanson Primary School
Parade commences: after assembly
Service: 9am at Swanson RSA
Road closure details: 9am-9.20am – from 703 Swanson Rd (Swanson School) to 663 Swanson Rd (RSA)
Contact: Swanson RSA Secretary, Angela Newton 09 833 9013
Te Atatu Peninsula Anzac Day Parade & Service
Parade assembly: Te Atatu Community House carpark, 580 Te Atatu Rd
Parade commences: 9.40am
Service: 10am at Te Atatu Peninsula Community Centre
Road closure details: 9am–12.30pm – Te Atatu Rd (between Hereford St and Harbour View Rd); Taikata Rd
Contact: Stephen Enger Te Atatu Peninsula RSA 09 834 3698
Titirangi Anzac Day Parade & Service
Parade assembly: 10.10am Lopdell House
Parade commences: 10.15am
Service: 10.30am at Titirangi War Memorial Hall
Road closure details: 10am-10.45am – Titirangi Rd (from Rangiwai Rd); South Titirangi Rd
Contact: Tania Pattullo Titirangi RSA 09 817 6415
On the day contact: Mike Logan 027 283 2087
Waikumete Anzac Day Dawn Parade & Service
Parade assembly: 5.45am Cenotaph
Parade commences: 6am
Service: 6am at Cenotaph, Waikumete Cemetery, corner Great North Rd and Glenview Rd, Glen Eden
Wet weather option: Parade and service will continue regardless of weather conditions
Other details: Temporary bylaw in place. No dogs allowed (except service dogs) at Waikumete Cemetery from 5am-1pm on Anzac Day
Event organiser: Angela Radosits 021 827 326
Waikumete Anzac Day Civic Parade & Service
Parade assembly: 10.45am Cenotaph
Parade commences: 11am
Service: 11am at Cenotaph, Waikumete Cemetery, corner Great North Rd and Glenview Rd, Glen Eden
Wet weather option: Parade and service will continue regardless of weather conditions
Event organiser: Angela Radosits 021 827 326
Waitakere Anzac Day Service
Service: 11.10am Waitakere RSA Clubrooms, Township Rd
Road closure details: 11am-11.15am – from 31-39 Township Rd
Contact: Waitakere RSA 09 810 9856
Auckland Domain Anzac Day Dawn Service
Parade assembly: 5.30am in the Auckland War Memorial Museum underground carpark
Parade commences: 5.45am marching on Cenotaph Rd to Court of Honour
Service: 6am at Auckland Domain in front of Auckland War Memorial Museum
Road closure details: 3am-1pm, Wintergarden Rd, Museum Circuit, Maunsell Rd Ext, Cenotaph Rd, Football Rd and The Crescent
Contact: Eddie Nock 021 078 130 or Ateesh Patel 021 0203 0888
Audio description of the Dawn Service: Gather at the Blind Foundation by 4.40am to collect headsets and walk together to Auckland Museum Underground carpark at 5am. Meet a staff member who will guide us to assigned spot near the cenotaph area at 5.15am. Please note, this reserved area will be opened to the public at 5.15am (if space allows). Booking is essential for the audio description and must be received by 4pm on Monday 17 April 2017. To book, please contact Nicola at Audio Described Aotearoa – [email protected] or 021 035 8513. If you wish to be a volunteer guide, please contact Nicola via the email or mobile number above. Dawn Service programmes in braille are also available from Nicola.
Getting there: For special public transport options to the Dawn Service, visit at.govt.nz.
Parking: There will be parking available at the Old Brewery Car Park, on the corner of Suiter Street and Khyber Pass, Newmarket. There will be attendants onsite directing parkers to the nearest available space.
More info: Find out about what's happening at the museum all day to commemorate Anzac Day
Auckland Domain Anzac Day Civic Service
Parade assembly: 10.30am in the Auckland War Memorial Museum underground carpark
Parade commences: 10.45am marching on Cenotaph Rd to Court of Honour
Service: 11am Auckland Domain in front of Auckland War Memorial Museum
Road closure details: 3am-1pm, Wintergarden Rd, Museum Circuit, Maunsell Rd Ext, Cenotaph Rd, Football Rd and The Crescent
Contact: Ateesh Patel 021 0203 0888
More info: Find out about what's happening at the museum all day to commemorate Anzac Day
Auckland Grammar School Anzac Day Service
Service: 9.30am in the Great Hall, 55 Mountain Road, Epsom. We suggest guests are seated by 9am for the 9.30am service
Other info: The Auckland Grammar School Old Boys' Association invites you to join them for morning tea after the service in the Heritage Room of the Library
Website: events.ags.school.nz
Contact: Anna Graham [email protected]