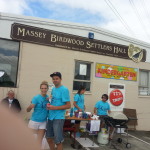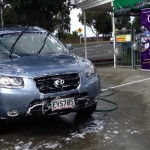 The cancer societies Relay for Life held at the Massey Birdwood Settlers over the weekend, generated additional funds for this worthy cause.
The Cancer Society receives no support from the Government and depends on the hands on efforts of its volunteers getting involved in events like the Relay for Life to generate  the money that goes towards the support of cancer sufferers and cancer research.
You can make  a contribution by following  – https://aucklandwest2014.everydayhero.com/nz/john-2.