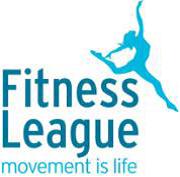 COME & EXERCISE WITH BRENDA NEW LOW IMPACT EXERCISE CLASS is starting in the Massey Birdwood Settlers Assoc Hall, Don Buck Rd, Massey Friday morning 9.30am on the 17 February 2012. Brenda is a teacher with the 'Fitness League' (formally League of Health and Beauty'), founded 1930 in England by Mary Bagot Stack, revolutionising exercise at that time. Our teachers are all trained in the Bagot Stack System and attend training to ensure their knowledge on new systems is up to date. Fitness League NZ classes are inexpensive, varied, social and fun. The Bagot Stack technique teaches rhythmic movement using both contemporary and traditional music to energise, tone and strengthen the whole body. All ages and abilities are welcome.
Class time:
Fridays 9.30am to 10.30am
Where:
Massey & Birdwood Settlers Assoc Hall,
Don Buck Rd, Massey
Fees:
Casual
$9 per class
Member
$7 per class
Fitness League Membership Fee: $15 per year (Membership entitles you to attend other classes & socials paying only their class fee)
Come along and introduce yourself prior to class starting or phone Brenda on 09 478 8537. Please also check our website www.thefitnessleague.org.nz for further information.
A friend introduced me to the Sunnynook Friday morning class in 2000. Working at a desk since leaving school my body needed some help, but it didn't take long after starting with FLNZ to see improvements. I enjoyed my class so much I found a second class held at night in Murrays Bay. In 2005 and 2010 joined the teams at the Royal Albert Hall in London. On returning I joined the teacher training course and now have started the class at Massey.