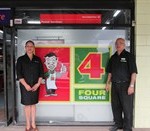 A business Association is being launched for Massey Businesses on November 12th, right here in our hall.
The Association while a not for profit organisation was formed in 1925 by a number of local residents, business people in the community who owned farms in the area, the main business back in those days.
Over the years the Association has generated business for many people in the community. From insurance, builders, electricians, painters, plumbers to carpet layers, upholstery, catering companies, telecom, signwriters, cleaning suppliers, the Hall generates a lot of business as do its tenants.
The Association is very proud that over the years it has been a leader in the community. Not only has the Association been the first home for the Massey Library, the CAB in its early days, it has generated income for the local economy and business people.
Come along if your in business by indicating your attendance to [email protected]