If you have a bouquet – or a brickbat – to deliver about the way our city is run, Mayor Len Brown is inviting Massey locals to an informal community meeting on Monday 13 August.
The 6.30pm meeting at Massey High School's Performing Arts Centre is one in a series of regular meetings the Mayor holds around Auckland to connect with different communities.
Following on from the popular 'Mayor in the Chair' lunchtime sessions, the Mayor will now hold regular 'Mayor in the Chair evening edition' meetings. With the expectation of greater numbers, these meetings will follow a 'town hall' format where the Mayor will receive questions from the floor.
"Getting out into different communities around Auckland and hearing about their issues helps me stay in touch with grass-roots issues and get a clearer picture of the challenges we are facing," says Len Brown.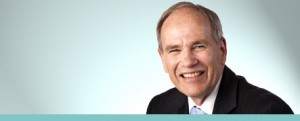 "I also hope students from the local schools will come along, I'm always interested to hear what our young people have to say about their community."
Mayor Brown has increased the number of his community events over the coming few weeks to help Aucklanders understand how the move to a new, single rating system may affect them.
As part of the amalgamation of Auckland, the government requires the council to move to a single rating system based on capital value, ensuring properties of similar value and use are charged a similar amount of rates.
Individuals and community groups are welcome to attend and share their thoughts directly with the Mayor. Local councillors and local board members are also invited to attend the informal meeting.
Massey High School Performing Arts Centre is at 274 Don Buck Rd, Massey. The meeting will run from 6.30pm – 8pm.