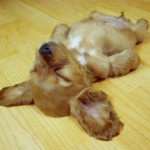 Are you wanting to keep fit?    Then why not try Yoga                                          
With Equilibrium Yoga Patricia Smith is offering you the opportunity to learn and practise YOGA in a local, friendly and supportive environment.
Every Monday at 6pm until 7:30pm in the Massey Birdwood Settlers Hall. Small class sizes to ensure  individual attention!
Yoga is achievable and beneficial at any age or fitness levels, whether you're big or small, flexible or inflexible, male or female, old or young, overweight or skinny, new to Yoga or an old timer! Everyone's welcome to be part of Equilibrium Yoga!
Yoga has the power to transform our lives on all levels, as it works on your physical, mental and emotional wellbeing. It is much more than exercise and much more than just relaxation. It provides you with a all round maintenance service for body and mind in one session!
Some of the benefits of practising Yoga:
–          Increases flexibility, strength and body awareness
–          Decreases aches and pains
–          Aids relaxation and promotes deep sleep
–          Reduces stress levels
–          Weight reduction
–          Improved digestion and metabolism
–          … and many more
If you would like to try out a Yoga class, turn up one Monday and have a chat with Patricia click on the link on the side bar, or email Patricia (go to our Venue page and click on the email address under Yoga Sessions)
First two session only $10 per session and thereafter $14 per session pre booked and pre paid for the term. Other payment options available.